Pacific Mat is proud to offer an Armstrong Residential Sheet Vinyl stocking program.
Armstrong has reinvented vinyl sheet flooring to give you products that combine incredible realism and comfort with durability and affordability.  Armstrong sheet vinyl with Diamond 10 Technology — your floor will look newer, longer. Perfect for any room in your home.
FlexStep Value Plus is a budget-friendly, fiberglass vinyl sheet designed for increased comfort – plus it allows for an easy modified loose lay installation.
FEATURES & BENEFITS
Remarkable print clarity and depth of color & embossing
Fiberglass structure for more rigidity, allowing for easier installation
MasterWorks Technology creates remarkable realistic-looking designs
CushionCore for superior underfoot comfort
ToughGuard Flex backing for enhanced durability
Urethane No-Wax Wearlayer
FloorScore Certified
Made in the USA
Carriage Path
Oyster White – ARG2483401
Ceruse Oak
Wolf Run – ARG2871401
Chickasaw Oak
Cocoa Brown – ARG2487401
Covington Oak
Dovetail – ARG2491401
Deep Creek Timbers
Hearth – ARG2872401
Evendale Slate
Snow Gold – ARG2507401
Hardland Oak
Alex Grey – ARG2517401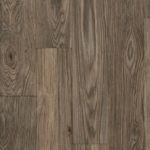 Hardland Oak
Driftwalk – ARG2519401
Hardland Oak
Emeline Grey – ARG2470401
Ridge Plank
Smoke – ARG2597401
Saratoga Stone
Antique Bronze – ARG2493401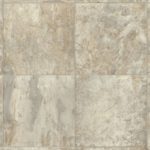 Saratoga Stone
Cafe Creme – ARG2492401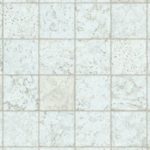 Selur Travertine
Icing Baron – ARG2506401
Skye Gate Slate
Old Muscat – ARG2516401
Skye Gate Slate
White Flaxen – ARG2513401
Slatesdale
Beige – ARG2476401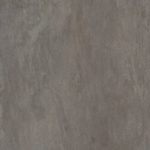 Stone Hollow
Slate Run – ARG2825401
Timber Frame
Down Home Brown – ARG2593401
Titan Timbers
Silver Dapple – ARG2471401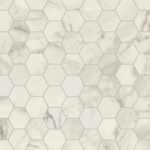 Venetian Marble
Alabaster – ARG2594401
Vessa Travertine
Carbide Charm – ARG2474401
Vessa Travertine
Spent Grindstone – ARG2475401
Cushion Step Better
Supreme comfort combined with durable Diamond 10® Technology. This flooring is ideal for homeowners seeking both performance and a soft, warm touch underfoot.
FEATURES & BENEFITS
Diamond 10 Technology: Diamond-infused coating making it scratch, scuff and stain resistant. It also repels dirt making cleanup a breeze.
Masterworks 3D with VTX: The most realistic printed visuals in sheet vinyl flooring.
Cleansweep G wear surface, an advanced protective coating, protects your floor and prevents staining from everyday spills, scratches and scuffs
CushionCore technology for superior underfoot comfort.
Loose-lay installation options offers easy-in, easy-out flexibility
Alvina
Brownstone – ARB3121401
Amador Medallion
Creme – ARB3381401
Amador Medallion
Heirloom Grey – ARB3383401
Ceruse Oak
Wolf Run – ARB3360401
Citadel Rock
Solar Morning – ARB3260401
Cosmic Realm
Magnetic Field – ARB3256401
Deep Creek Timbers
Rustic Hearth – ARB3012401
Distant Valley
Whisper – ARB3110401
Eagle Rock
Seagull – ARB3133401
Heritage Brick
Dusk – ARB3403401
Marble Lake
Marble Sand – ARB3373401
Marble Lake
Morning Fog – ARB3372401
Mineral Travertine
Oyster – ARB304340101
Montana Retreat
Big Sky Brown – ARB3377401
Montana Retreat
Cool Creek – ARB3376401
Parchment Living
Noontime Haze – ARB3270401
Parchment Living
Steel Wool – ARB3271401
Philmont
Black & White – ARB3130401
Stone Hex
Meadow Mist – ARB3390401
Stone Hex
Slate Gray – ARB3392401
Tuscany
Charcoal – ARB3395401
Tuscany
Midnight – ARB3397401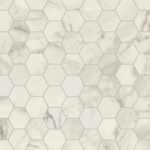 Venetian Marble
Alabaster – ARB3366401
Venetian Marble
Classic Onyx – ARB3365401
Woodbine
Windmill – ARB3070401
Progressions
Progressions features Armstrong's unique ToughGuard® Flex backing for enhanced durability. It accommodates a variety of installation methods, and its flexibility ensures ease of handling and repair.
FEATURES & BENEFITS
Durable Vinyl No-Wax wear layer
Toughguard Flex structure for ease of handling and install
Flexibility of installation Modified Loose Lay or Fully Adhered
Available in both 6′ and 12′ widths
Amador Medallion
Creme – ARG7446401
Amador Medallion
Heirloom Gray – ARG7445401
Evendale Slate
Matchbox Strike – ARG7360401
Tuscany
Midnight – ARG7440401
Marble Lake
Marble Sand – ARG7373401
Hickory Plank
Vintage Timber – ARG7247401